Earlier this week I created a playlist of songs that make me happy, feel empowered and upbeat.  They all have a pretty good tempo – no slow songs even though they can be great too.  I wanted songs that would make me happy and want to dance around my studio.
There are simply times when we need something to turn to for that quick pick-me-up…
I had such a good time working on this!  It also brought me back to my high school and college days when my friends would create "break up playlists" – those songs that made you feel better about yourself after a breakup… but that's NOT what this is about.
These songs are about finding, claiming and owning your power with no excuses.  Here is what I have on my playlist – do you have any others you think I should add?
Brave, by Sara Sara Bareilles
Roar, by Katy Perry
Defying Gravity, from the musical Wicked
True to Your Heart, from the Disney Movie Mulan
One Hot Mama, by Trace Adkins
(come on!  you know you've had those self-doubt days where this song would be perfect… if you are a girl of course.
)
Firework, by Katy Perry
Brighter Than the Sun, by Colbie Caillat
Wide Awake, by Katy Perry
Unwritten, by Natasha Bedingfield
Girl on Fire, by Alicia Keys
Bulletproof (by LaRoux), from The Outfit
What would YOU add?
Here's to your creative and EMPOWERED success!
– Tara Reed
You've probably heard this before – everything you really want is right outside your comfort zone. Or if you haven't, take a moment to think about that…
How COMFORTABLE are you in what you do in your life, in your relationships and in your business.
If the answer is "very comfortable" do you have everything you really, truly want?  If the answer to the second part is no – you are going to need to step out of your comfort zone, or at least stretch, to get what you really, really want.
What little thing can you do to move towards what you want, that you've been avoiding becuase it is uncomfortable?
Maybe it's picking up the phone and calling a manufacturer to ask about submission guidelines or check in.  Maybe it's starting a new art collection.  Maybe it's asking questions of others online… I invite you to do just ONE THING in the next week…
Here's to your creative success!
– Tara Reed
I have a complete and utter crush on Tiffany Peterson.  She is A-MA-ZING!  She was the person who put on the Elevation event that I went to in September.  So inspirational and and helped me get out of the routine and really think about what I was doing in my head, my heart, my business and of course my life.
I was so drawn to her and her approach that I signed up for a 6 month intense Inner Circle program that include in person masterminding in Salt Lake City (just got back from #1 of 3!), group calls, Q&A and personal coaching.  Wow!  I see big shifts and changes in my future.
You can get a taste of this amazing woman this month.  Each November she hosts a free Gratitude Series and it starts tomorrow – November 6th.
Here is Tiffany's brief synopsis of what the Gratitude Series is all about…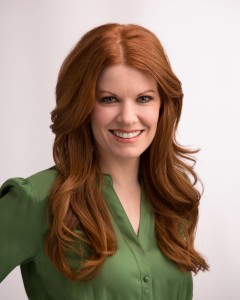 Hi, I'm Tiffany Peterson and I'm thrilled to invite you to go deep with true, lasting success principles this November with myself and my very special guest experts. When you study what creates lasting success, you will discover timeless principles – Gratitude and Generosity – foundational influences for creating a life, business, and income that you love!
I look forward to this series every year for you will feel great, perhaps shed a grateful tear or two, and get centered in creating ultimate success in your life! Join me as my special guest in this series – and share it with your friends! Together, we will all experience more of the good stuff in our lives – and in doing so, have more to share with others.
I'm signed up – who wants to join me?
Head to GratitudeSeries.com and join in the inspiration!
Here's to your creative success!
– Tara Reed
It's 5:30 am and I think I got about 4 hours of sleep if you discount all the times I woke up to look at my clock… don't you hate that? (Do you do that too?)  I'm heading back to Salt Lake City for a two day mastermind – part of a 6 month program I've signed up for with Tiffany Peterson to work on my business.
She held the event – Elevation – that I went to back in September.  I loved her approach – you have to have the MINDSET and the SKILL SET for SUSTAINABLE SUCCESS.  Her approach and experience and just her as a person spoke to my very core…
I've been doing what I do for years.  I've been licensing my art for over 10 years.  I've been teaching about it for over 5 years… I've created systems, I listen, I learn and I adapt…
But it is probably pretty accurate to say that I've built myself a bit of a hamster wheel that I've been happily running around.
Do this, this and this.  Contact him, her and them.  Go to this show, that show and have breakfast with her.  You get into a routine.
Routines are ok, don't get me wrong.  But if you want to change and grow and expand, you have to question your routines sometimes.  That can be SCARY!  I can't tell you how many times in the last month, as I've been shaking things up, my brain and body have fought back and said NO!  What you do now is fine… it's comfortable… GO BACK.
But as Brene Brown says in Daring Greatly [affiliate link], you can't be both COMFORTABLE and COURAGEOUS at the same time.  And without being courageous, not much will change.
At Elevation Tiffany kept asking us "Are you willing to be uncomfortable?"  If we are, we can make big changes that will take our businesses and our lives to new levels.  But we have to be brave, fight through the fear, and get up really early in the morning to go to Salt Lake City 3 times in the next 6 months to work in person with her and others who are willing to get really real, and really uncomfortable together.
If you want to be comfortable and have it easy, I don't think art licensing will ever be for you.  It's not always easy to run your own business, wonder what those royalty checks will be, what art will resonate with manufacturers, retailers and consumers…
I'm heading out.  Send good vibes because I can guarantee I'm going to feel some serious discomfort over the next few days.  But I'm committed to looking at "my stuff" – my beliefs, my systems, my way of doing things – with the help of others, to take things to the next level.
No matter what level you are at, there is a previous, the same and the next level.  Wherever you decide to go or stay is fine – but if you decide to take it up a notch, just know it's going to be uncomfortable but I believe it will be worth it in the end!
Here's to your creative success!
– Tara Reed
While many of us (well, me at least) would like to snap our fingers sometimes and change things quickly, it is usually a more gradual process.
You also have to be careful about getting on cruise control without even realizing it! Do you have a plan to review where you want to go, what you want to do, and how you want your life to look? If you don't, how do you know if you are going in the right direction?
If you planned your destination 5 years ago, have you looked at it again to make sure it is still where you want to go?
Some food for thought for the weekend…
Here's to your creative success!
– Tara Reed
As if saying "Chumbawamba" isn't enough fun in and of itself… here's a little song to remind you that how you deal with rejection is what is important.
When you get knocked down – do you stay down or get back up again?
Art licensing is not for the faint of heart.  You have to be able to bounce back, get back up as many times as it takes to figure out how and where your art can fit in this business.  Maybe you need to make some tweaks to your art, your colors, your approach… no matter who you are or what you do I can GUARANTEE this – you will hear "no" a lot.  So what will you do?  Take Chumbawamba's advice and get back up!
Here's to a creative weekend!
– Tara Reed
Last weekend I got off the hamster wheel and headed to Salt Lake City for Elevation 2013 with Tiffany Peterson.  It was JUST WHAT I NEEDED.
I loved that it was 1/2 personal development and 1/2 business skills – right up my alley.  There were amazing speakers and so much to take in, my brain is still on hyper-speed processing and digesting all that I heard and learned.  I'm sure I'll be sharing tidbits with you here…
For today, I want to share my new favorite, empowering song – ROAR by Katy Perry.
They played it at the event after breaks – upbeat and fun and a great memory of a transformational event.  As I listen to it more at home and in my studio, I have been able to understand the words more clearly – this is a powerful song of change, awakening and taking responsibility for life.
Here is the video to listen to and the words to read… I ask you to think about this:
Who or what has been holding you back?  (hint: YOU are probably on the list)
and more importantly, WHEN are you ready to embrace your inner champion and ROAR?
---
"Roar"
I used to bite my tongue and hold my breath
Scared to rock the boat and make a mess
So I sat quietly, agreed politely
I guess that I forgot I had a choice
I let you push me past the breaking point
I stood for nothing, so I fell for everythingYou held me down, but I got up (HEY!)
Already brushing off the dust
You hear my voice, you hear that sound
Like thunder gonna shake the ground
You held me down, but I got up (HEY!)
Get ready cause I've had enough
I see it all, I see it now
[Chorus]
I got the eye of the tiger, a fighter, dancing through the fire
Cause I am a champion and you're gonna hear me roar
Louder, louder than a lion
Cause I am a champion and you're gonna hear me roar
Oh oh oh oh oh oh
Oh oh oh oh oh oh
Oh oh oh oh oh oh
You're gonna hear me roarNow I'm floating like a butterfly
Stinging like a bee I earned my stripes
I went from zero, to my own hero
You held me down, but I got up (HEY!)
Already brushing off the dust
You hear my voice, you hear that sound
Like thunder gonna shake the ground
You held me down, but I got up (HEY!)
Get ready 'cause I've had enough
I see it all, I see it now
[Chorus]
I got the eye of the tiger, a fighter, dancing through the fire
'Cause I am a champion and you're gonna hear me roar
Louder, louder than a lion
'Cause I am a champion and you're gonna hear me roar
Oh oh oh oh oh oh
Oh oh oh oh oh oh
Oh oh oh oh oh oh
You're gonna hear me roar
Oh oh oh oh oh oh
Oh oh oh oh oh oh
You'll hear me roar
Oh oh oh oh oh oh
You're gonna hear me roar…
Ro-oar, ro-oar, ro-oar, ro-oar, ro-oar
I got the eye of the tiger, a fighter, dancing through the fire
'Cause I am a champion and you're gonna hear me roar
Louder, louder than a lion
'Cause I am a champion and you're gonna hear me roar
Oh oh oh oh oh oh
Oh oh oh oh oh oh
Oh oh oh oh oh oh
You're gonna hear me roar
Oh oh oh oh oh oh
Oh oh oh oh oh oh
You'll hear me roar
Oh oh oh oh oh oh
You're gonna hear me roar…
---
Here's to your creative success!
– Tara Reed
It's been a while since I went to a live event… tomorrow I'm heading to Elevation 2013 with Tiffany Peterson for a much needed break from the day to day of my studio and life.
There is really nothing like getting out of your environment and immersing yourself with new people, new ideas and some serious inspiration for a few days.  I've been thinking that I needed to find something – a retreat, event… something… and then one day Jennifer Miller Pugh messaged me on Facebook and said "You should go to this event!"  I looked at it, agreed, and off we go!  (I hope she doesn't forget my peanut butter… if you see her, remind her, k?)
When is the last time YOU did something out of the box to relax, give yourself new perspectives, new inspiration, new ideas…
if it has been a while, I encourage you to DO IT!  It doesn't have to be a planned event like I'm heading to – maybe it's a weekend away – or even just an afternoon completely unplugged.
Chat with you next week!
– Tara Reed
It's good to have a happy place!  A place that makes your shoulders relax and a smile come to your face at the mere thought of it… have you ever really thought about where that place is for you?
I wrote about this last week on my art blog but think it is a really important topic for artists trying to make a living with their art.  We often work from home, have to deal with a lot of rejection (or crickets – as in, you hear nothing, not even a rejection), long hours and days where you wonder what on earth you are doing.
Those are the days when you need to have a Happy Place!
Maybe not to physically go to – but at least a place you can conjure up in your mind.  Involve as many senses as possible and help your body relax, reset, and rebalance.  I don't know about you but I'm a much better "happy artist" than "tortured artist".  (Yet another stereo-type that annoys me – how many people have you met think you will create your best work when you are suffering?  It's crazy!)
In fact, I just realized that I was inspired to post this on September 11th – not intentionally but it sure feels fitting. This is a day where we remember the tragedy of 9/11 and also look for hope and peace and healing… if you become overwhelmed by the day, think of your happy place!
My happy place is Haystack Rock in Cannon Beach, Oregon.  I remember the first time we went to the Oregon coast when I moved here in 1994… growing up on the east coast, getting to the beach was a very different experience!  In Oregon, you go over mountains, through tall fir and cedar trees… it's a gorgeous ride!  Then it will flatten out a bit towards the coast but you still feel like you are in a forest and that Hansel & Gretel might be around the next bend.  All of the sudden, you are at the beach.
Some parts of the coast line are tall cliffs that then cut down to sand, others are more gradual.  It isn't as warm all summer so it is never a crowded sun-worship spot like the beaches of New Jersey I grew up with.  In fact, on any given day you might see people riding up the beach on horseback – I certainly did a double take the first time I saw that!
But the most memorable and still my favorite spot on the entire western seaboard is Haystack Rock.
My husband doesn't quite understand it but I think it's because he grew up here and it's all he's ever known.  It's different to see and experience something for the first time as an adult.  For whatever reason – Haystack Rock has always been a beautiful and peaceful spot.  I love to head to the coast (we go to the coast here – not the beach or the shore) and walk on the sand with my favorite rock in sight.
I included a painting of the rock in a calendar I did back in 2011 with the proverb "Footprints on the sand of time aren't made by sitting down".  I think of it when I'm feeling tense – close my eyes, smell the ocean, feel the breeze (ok, sometimes it's a serious WIND – we can talk about how the trees grow at an angle from the wind another time) and relax.  Ahhhh….
Today I encourage you to be still for a moment and think of your happy place… or figure out where it is if you don't have a clear vision in mind.  What place or experience or people can instantly relax your body and quiet your mind?  It's one of our best defenses against stress – breath it in!
– Tara Reed