Alyson Stanfield knows her stuff! And she has four packages at a nice discount through 12/11.  Topics include blogging to Pinterest to using video, refining your message and more.
You can learn more on her site – please know that while this is an affiliate link, I believe 100% in the value you will receive from Alyson's products and services.
Here's to your creative success!
– Tara Reed
Are you ready to create a real business with your art? Are you wondering how to create your art full time or on the side? Are you looking for inspiration to stay focused and motivated?
I know you are. That's why I'm excited to share this excellent opportunity coming up December 02-13, 2013. My friend Bonnie Glendinning is hosting The Thriving Artist Summit to help you discover how to get your creative business to the next level!
Bonnie Glendinning is the Founder of Artmuse.com and The Thriving Artist Summit. She is on a mission to help artists be successful and thrive, not, just survive. Bonnie has brought together 20+ highly successful artists, experts, and mentors to share their key insights for real success.
You will probably not be surprised to know that I shared about art licensing… I can't wait to hear all of the other amazing artists that Bonnie has gathered as well!
During this special community summit you will discover how to:
Make Your Creative Biz a Real Success
Build Your Brand for Your Ideal Buyers
Price for Real Profit and Growth
Increase Your Sales with Marketing, PR, and Social Media
Diversify into Licensing, Wholesale, and Direct-to-Consumer
Get Into Galleries, Shows, and Raise Project Funds
I'd love for you to experience this yourself and JOIN US FOR THIS FREE summit.
WHAT: The Thriving Artist Summit

WHEN: December 02 through December 13, 2013

HOW LONG: Approximately 1 hour, replay available to registrants
Here's to your creative success!
– Tara Reed
p.s. A replay will be available, but you still have to register to receive access!
You might be surprised…
Since I seem to be telling everyone who will listen that they should read The Big Leap, I thought I'd blog about why I am so head-over-heels with this book.
---
(All of the links in this post are affiliate links – if you click them and buy the book, I think I will make 40¢.  If you aren't ok with that, don't click them, k?  Now, back to my thoughts… the FTC should be happy with my transparency
)
---
Have you ever heard writers or motivational speakers talk about our "inner thermostat"?  That we all have a set point that we are comfortable with – when it comes to the temperature of our bodies to the amount of money we are comfortable having.  When things get too far from our set point, we do things – both consciously and subconciously – to get back to our comfort zone.
Temperature is a great place to start.  I like to be cooler than my husband.  He LOVES summer – sitting out in the sun and sweating in 90+ degree weather is his idea of paradise.  It's my idea of Chinese torture.  I like the upper 60s and low 70s – where it is nice but I don't work up a sweat walking across the street to the mailbox.  I HATE to sweat and will do all kinds of things to avoid it.
Some people are like that with money.  If they hang out with people who think anyone with more than enough to barely pay their bills are bad people, then you will do your best to stay at the "just scraping by" level yourself to fit in.  There are story after story of lottery winners who couldn't handle the sudden and drastic change in wealth and what it did to their relationships and life that they lost it quickly.
These things aren't always as dramatic as that… but I bet you anything you have certain beliefs or fears about SUCCESS AS AN ARTIST that you don't even realize.  And if you don't realize the beliefs, you are even less likely to see the things you do to sabotage yourself.  I mean really, there is some serious group-think about what it means to be an artist – does it mean you aren't "real" if you make money?  Are you "selling out" if you can pay your bills?  Does almost everyone you meet assume you don't make money when you say you are an artist?  Society and artists have a lot of predisposed ideas of what being an artist means… read this book and get out of your own way.
As part of the business program I am in, we had to read The Big Leap before we got started.  At our first in person even we spent a bit of time talking about what we discovered about ourselves.  As the two days went on, we discovered even more as we talked, were heard and really thought harder about how we were holding ourselves back and why.
This isn't easy work… there were lots of tissues and tears but with them came some major breakthroughs in understanding.
If you are willing to do the personal work to better understand yourself and the things that make you tick, you can really shift the results you get in other areas of your life – from relationships to yes, business.
I have found the information in this book to be invaluable and I don't think I've even scratched the surface of how I am holding myself back.  I'm trying to get a lot of my friends and those in my support system to read it too so we can discuss it and help point out places where we are "upper limiting".  Those who have have joined me in a new way of looking at things, supporting each other and even talking.  (Have you ever had anyone say "you are upper limiting yourself?" before and do you know what it means?  You will if you read the book!)
SO… if you want to better understand how and why you might be holding yourself back from what you say you want – go get AND READ this book!
Here's to your creative success!
– Tara Reed
36 ARTISTS NEEDED TO FEATURE AND PROMOTE
Call for Artists – Submit your work for consideration to become a featured artist on Artsy Shark may apply between November 6 –14, 2013. This is a juried submission process. Each selected artist is featured in an individual article on Artsy Shark, sharing their story in their own words, and presenting their portfolio. Articles also include a prominent link to the artist's own website.
Each featured artist article is emailed to thousands of subscribers, promoted extensively on social media, and seen by many of the 30,000 unique visitors to ArtsyShark.com each month.
Here's to your creative success!
– Tara Reed
P.S.  don't leave a comment and expect to be considered – follow the link above and apply directly to Artsy Shark
I have a complete and utter crush on Tiffany Peterson.  She is A-MA-ZING!  She was the person who put on the Elevation event that I went to in September.  So inspirational and and helped me get out of the routine and really think about what I was doing in my head, my heart, my business and of course my life.
I was so drawn to her and her approach that I signed up for a 6 month intense Inner Circle program that include in person masterminding in Salt Lake City (just got back from #1 of 3!), group calls, Q&A and personal coaching.  Wow!  I see big shifts and changes in my future.
You can get a taste of this amazing woman this month.  Each November she hosts a free Gratitude Series and it starts tomorrow – November 6th.
Here is Tiffany's brief synopsis of what the Gratitude Series is all about…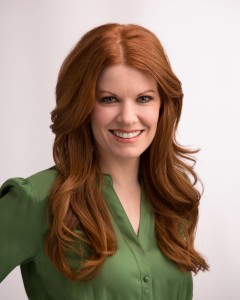 Hi, I'm Tiffany Peterson and I'm thrilled to invite you to go deep with true, lasting success principles this November with myself and my very special guest experts. When you study what creates lasting success, you will discover timeless principles – Gratitude and Generosity – foundational influences for creating a life, business, and income that you love!
I look forward to this series every year for you will feel great, perhaps shed a grateful tear or two, and get centered in creating ultimate success in your life! Join me as my special guest in this series – and share it with your friends! Together, we will all experience more of the good stuff in our lives – and in doing so, have more to share with others.
I'm signed up – who wants to join me?
Head to GratitudeSeries.com and join in the inspiration!
Here's to your creative success!
– Tara Reed
SEO – or search engine optimization – can make or break your website being found when someone does a search in Google, Bing, Yahoo and other search engines.
Over the weekend I was reminded that EVERY last thing you do in regards to SEO can make or break your website being found.
My new website is www.LetsPersonalizeIt.com.  My brother wanted to show it to someone and instead of putting it in the url bar, he went to Google and searched Lets Personalize It.  Didn't come up.  So then he tried it with an apostrophe – which I use in the logo and voila! There is was.
But how many people would think to search Let's Personalize It (with the apostrophe) and think it would make a difference?  Not me.  But it did.
He called and told me about his search and that when he found the site he noticed that the title of the page had the apostrophe.
I got off  the couch and went right upstairs to remove all apostrophes from page titles, image alt tags and descriptions.
The next morning I asked his to Google again. Lo and behold I had the #1-4 spots on Google for Lets Personalize it.  That isn't a huge coup since it is pretty specific and isn't what someone who didn't know about the site would search… the goal is to get on page one for personalized gifts, personalized iPhone cases, personalized cutting boards and the like… but that will take more time because there is more competition.
Perhaps today would be a good day to take a few minutes (or an hour because these things always take a little longer than you expect) to go into your website and double check the things that affect your website's SEO.  Look at your page titles, image tags and page descriptions – then search for yourself and see where you show up.
Here's to your creative success! (And being well -ranked in search engines!)
– Tara Reed
P.S.  Want to learn more about SEO?  Check out Daniel Tardent's SEO for Artists – it's an easy step-by-step guide to setting your website up for success!
I'm honored to be a part of Morna McEver's Creative Passion to Profit Speaker Series.  She is interviewing 10 artists over the next 2 weeks and you can join in, listen and learn FOR FREE!  You have to register to get access to replays but I think it will be well worth your time!
---
More about the Creative Passion to Profit Speaker Series:
As a creative arts professional, you know just how hard it can be to balance being an artist and being a business person. Most of us ARE NOT innately blessed with both skills!
Learning how to develop a successful business from your creative passion can take years, cost thousands, and feel like a daily uphill battle. It is definitely not for the faint of heart!
But there are many who are successful at it. They figure out how to both be artists and be successful business people.
You can do it too! And I'm joining 10 other professionals who want to give you a head start!
This month I'm speaking in the Creative Passion to Profit Speaker Series  with 10 successful working artists and savvy online marketing professionals. We're sharing with you EVERYTHING you need to know to craft business success from your creative passion.
And all you have to do to be a part of it is register at CreativePassionToProfit.comThere is information and a video to learn more about it.
These women know what it takes to go from starving artist status to thriving creative arts entrepreneur – and they are sharing their knowledge with you FOR FREE!
Register here (link register here to http://creativepassiontoprofit.com) to join us for the upcoming Creative Passion to Profit Speaker Series from September 16 – September 30th. It could change your business, and your life.
---
SO… you in?
Here's to your creative success!
– Tara Reed
P.S. if you watched the video, the sign up isn't on THIS page, it's on the Creative Passion to Profit Speaker Series page.
Since I started my new site – www.LetsPersonalizeit.com - I'm figuring out how to make it all work and make sense.  Now I essentially have three branches to my business:
I want to separate out the emails and payments, etc for Let's Personalize It! from my Tara Reed Designs email.  So the other morning I decided to investigate the PayPal piece of the puzzle – would I need separate accounts or not?
I was VERY HAPPY to discover that one PayPal account can have up to 8 emails associated with it.
This allows companies with multiple sites or brands to customize and not confuse the consumer, without having to have and manage a bunch of PayPal account.s  This is obviously good for PayPal as well.
Here is how it works – straight from PayPal:
---
Manage multiple lines of business using multiple emails
PayPal makes it easy for sellers who use different brand names to manage multiple lines of business. For example, a seller who sells a line of expensive jewelry under the name "JoAnne's Gems & Jewels" may also sell a line of second hand clothing under the name "Eric's Eccentric Closet." Using PayPal, it's easy to receive payment notifications and manage orders by using a different email address for the two lines of business.
A single PayPal account may have up to 8 email addresses, and you can use any or your Confirmed email addresses to send automated PayPal Auction Money Requests or receive PayPal payments. Here's How:
If you sell from a website:
When you set up your PayPal Payment Button (PayPal Shopping Cart, Buy Now, or Subscriptions and Recurring Payments), click the Add More Options button. Under the 'Choose an email address to receive payment' title, select one of your Confirmed email addresses from the drop-down menu. Every time you receive a payment, the notification will be sent to this email address.
If you are editing your PayPal Payment Button code by hand, you can change the email address by changing the "business" name in the code. Just make sure that the email address you add has already been confirmed with your PayPal account.
If you sell on an auction:
You can sign up to customize the End of Auction email that eBay automatically sends your winning buyers when your listing ends successfully.
Tracking payments
PayPal also makes it easy to keep track of the payments sent to each email address you maintain. Just go to the History subtab and choose 'To [your email here] from the 'Show' drop-down menu. Choose the time period and click Submit, and your payments are automatically sorted.
Remember, you can always add and confirm a new email address to your account by going to the Profile subtab and clicking on the 'Email' link in the "Account Information" column.
---
This information came from here >> https://www.paypal.com/cgi-bin/webscr?cmd=p/sell/multiple_emails-outside
One detail I found missing from this information was HOW to add extra emails!  So I will add those details.
1. Login to PayPal
2. Under "My Account" go to the "Profile" drop down menu and click "Edit Email"
This takes you to a screen where you see your primary email associated with the account (the one you login with) and any others.
3. You can add up to 8 by clicking the ADD button in the lower right and then clicking the confirmation link that will be sent to that email address.  Super easy!
---
Now that I have my Let's Personalize It! email set up, I will dive into the other topics like tracking payments, customizing invoices, etc. Wish me luck!
Here's to your creative success!
– Tara Reed
As many of you know, YouSendIt.com became HighTail.com a few weeks ago.  I had been using YouSendIt to send files to clients for several years.  I was paying $60/month and it worked pretty well.  In the past few months (just  before and after the re-branding) there have been more hiccups.  The site would go down.  My files wouldn't go up.  I'd spend time checking to see if they were downloading by my clients – which required logging in again and checking the status.
There was a discussion on Facebook and the ever helpful Jill Brahms Meyer (www.jillmeyer.com) mentioned that she uses WeTransfer.com and loves it.
So I had to go check out WeTransfer.com for myself.  I, too, fell in love with it!
There are two plans – the free plan that allows you to send any number of files that are up to 2 GB.  (I used to pay for YouSendIt because you could only send one file at a time on the free plan – not very professional to send 10 emails to save the $60/year so I paid for the service.)  Here is how the free service works and looks.
You go to WeTransfer.com.  When  you first get there there is usually a basic color or simple design covering your screen, the box on the left to use for free transfers and links to learn about We Transfer Plus – the paid version of the service.  If you have signed up before, your email will already be in the blue box in the 'from' area.
As you begin to fill in the information – adding files, email addresses and the message to go with the transfer, adds will fill your screen – I have to say they are usually gorgeous!  The image below shows an enlarged version of the box where your info goes so you can see it – when you use the service there is only the smaller box on the left. You can see this is a great opportunity for their advertisers to get some big space on your screen!  (And I'm fine with that because it allows the free service to be pretty powerful!)
When you hit the "transfer" button, you can watch the progress on the wheel and it shows you the percentages as your files fly through the internet to their intended destination.  (I'll sound like a grandmother with stories of 'walking to school in the snow uphill' when I recall having to spend a bit of money each year FedEx-ing art on disks to clients when it was a big rush… if I was lucky, they would give me their FedEx account…)  But now, with services like this, we can do it instantly.  Let's have a moment of silent gratitude and amazement about that… really… amazing!
As the files transfer the images on the screen might change a few times.  Hats off to Booking.com and their gorgeous pics because I'm now itching for a getaway!
Once the files have transferred you will get an email confirmation with a list of the files and a copy of the message in your inbox.  Even better?  Another email will arrive that tells you the files have been downloaded!  No going back, logging in and checking – just comes to you!
The second option is to sign up for We Transfer Plus.  For $10/month – paid yearly (so that's $120/year) you get some cool features:
Add up to three of your own images, essentially branding it for yourself instead of making your clients want to run off to Booking.com and head for the woods.
Password protect your downloads
Transfer up to 5 GB at a time and
Store up to 50 GB of your files until YOU say to delete them – no clients calling saying "We didn't get to the links in time and the transfer expired, can you resend please?"
SO… I highly recommend you give WeTransfer.com a try and if you are interested in the added value of the Plus plan, check that out too.
Here's to your creative success!
– Tara Reed
PS – in case you are wondering, this is a completely unsolicited, nothing in it for me, just wanted to share the info blog post.  Although for the record, even if there is something in it for me, I will never blog about or recommend something I don't believe in – you are welcome that I say NO to all the people who want to post on this blog about crazy topics THEY think are a perfect fit – dog grooming tips? Yeah, not a perfect fit…
Have you ever thought about opening an online store to sell your art and then quickly become overwhelmed by the process?  You may have seen that I've been branching out a little and working on a website where I'm selling personalized products.  If you haven't, it's www.LetsPersonalizeIt.com
I've had a few artists contact me to see if I am licensing art – not at this point.  Later?  Who knows. We will have to see how it grows but I DID pick the name so it wasn't only associated with me and my art so if I wanted to go that route in the future I could.  (Forward thinking – always important!)
I've had other artists ask how I'm doing it, what software, website, etc.  So I thought I'd share in case you have been thinking about adding an online store to your income stream.
I decided to use Shopify.com as my eCommerce platform.  I've been hearing about them for a few years but hadn't paid a lot of attention since I wasn't planning on opening an online store.  But they have done a great job staying on the radar because when I starting thinking about it, I thought of them.
Shopify is what I call the "WordPress of eCommerce".
Like WordPress, there are a lot of themes you can use (some free, some not) to setup an online store relatively quickly and painlessly.  There are different apps you can add to your store (again, some free, some not) to help you have functionality.  For example, I pay a few dollars a month to have the ability to add personalization fields and menus to my store.  I added the Facebook "Want" button for free.
Shopify has different monthly plans based on how many products you want to sell and what other features you want in your store.  They offer a 2 week free trial which is a great way to play with it and see if you like how it works.  There are a few things I know how to do in WordPress and on my site I create with Dreamweaver that I can't figure out how to do on my Shopify site (like create anchor texts so I can link to things further down the page.)  But otherwise, I love it!  It's pretty straightforward and designed to make it easy to include all the SEO you need to be found in this digital age.
If you do decide to open a Shopify store, I would recommend registering the URL with Shopify and not with an external site like 1and1 or GoDaddy.  It will save you the steps and the wait to have the URL point to the server and since your site will be hosted on Shopify and you get unlimited bandwidth, it makes sense to keep it all together.  (Guess who DIDN'T do that and regrets it?? Yup!  Me!)
Even though I've done a lot of website building and tinkering around, there is always a learning curve to get used to a new system.  I decided to buy the eBook "Shopify and You" to use as a reference and to save me some time figuring it out.  Well worth it – lots of screen shots and easy to scan to find the info you need.
I highly recommend this book if you decide to open an online store with Shopify - especially if you are newer to the website building process.
SO… that's what I've been using to build the new leg of my business.  I hope it helps anyone else looking into an online adventure!
Here's to your creative success!
– Tara Reed