Oh I LOVE hackers!  They make life so exciting!
In case you didn't hear, Adobe was hacked last week – first step, change your password.
Next step, pray your account and especially your credit cards weren't breached.
Now – secure yourself and get back to your creative life.
– Tara Reed
Last week I was making some tweaks to websites.  I decided to move Time Management for Artists to the Goal Wheel website since they are very complimentary products and I simply have too many sites to manage.  As I moved the pages and the images and hopefully updated all the links – I had a great time watching the videos about time that I had posted when I started this project.  I thought I'd share a few thoughts and a few songs and get you thinking about time as well…
We all get 24 hours in a day.  We all have a variety of things we do which could include any combination of things – sleep, eat, exercise, chores, family time, friend time, work… How you make use of your time will affect different areas of your life.
If you never exercise your health might not be what it could be.  Don't do the laundry you will run out of socks. Spend all day reading about how to build an art business at the expense of making and marketing your art….well, you get the idea.
I recently added yet another piece to my art business so tracking how I'm spending my time so I can judge the results is even more important.  
How much time do I spend on art licensing: creating art, marketing the art, connecting with licensees…
How much time do I spend on information stuff: blogging, writing, teaching, coaching, setting up Ask Calls and more…
How much time do I spend setting up the new online store business: website, product creation, marketing, planning…
Gathering this data can be very helpful – especially if you compare it to income over time.  Are your efforts equally reflected in your revenue?  If I spend 25% of my time on art licensing info things is 25% of my income coming from there – or is it more or less?  Knowing how you spend your time and how it affects your income can help you fine tune what is working and what isn't when building your business.
I highly recommend you check out my Time Management for Artists System – it's a group of excel spreadsheets that  are all programmed and ready for you to use.  If you want to adjust them you can – but you need to have some Excel skills – no guarantees if you mess with the calcualations!
Now it's time to turn on the sound (or am I the only one who likes a silent computer unless I choose to listen to music or watch a video?) and listen to some songs about time.
And ask yourself – Do I really know how I spend my time?  Really?
Here's to your creative success -
– Tara Reed
Can you think of any others to add?  Email me a link!
Here is a link to an interesting article by the Washington Post – Five facts about professional artists in the United States
What I found even more interesting, is the interactive map that the National Endowment for the Arts has online.  You can click on your state and get some very basic information about the percentage of artists in the workforce in your state and how the state ranks compared with the rest.  CLICK HERE to check out the map…
While it feels like there are artists everywhere when you are an artist, according to the article, artists only make up 1.4% of the US Labor force.
Just thought I'd share some statistics about we artists in the US…
Here's to your creative success!
– Tara Reed
The UK Enterprise and Regulatory Reform Act looks like the British version of the US Orphan Works act that keeps being proposed and thankfully, to this point, not passed.
These sorts of legislation have a definite and negative impact on artists, photographers, and more who make a living from their art.  In the art licensing industry, we make money by legally granting the rights to use our work through contracts and a payment – either a royalty on sales or a flat fee.  If things can pretty easily be used if the person or company says "I looked and couldn't figure out who it belonged to so it's free game!" our livelihoods will suffer.
I'm not very familiar with how things work in the UK but it looks like they will have to register copyrights like we do with the Library of Congress in the US in order to protect rights to your own creations.
Since I'm certainly no expert on this, I will simply share the link so you can see what is going on.
Here's to your creative – and legally protected – success!
– Tara Reed
One of my clients was in Portland this week and we got together to catch up, do a little business and enjoy a great meal.  We were talking about business, the art licensing industry and how everything has been changing so much in the past years.
The company owner looks at me and says, "The internet has really changed things too.  We can go to Google, type in GOOD DESIGN and get tons of choices.  Or we search CATS and just pick from there."
This artist PANICKED!  I said, "Are you serious?  You can't tell me that working with an artist who gets licensing, understands how to put together a collection of images and patterns to create a product line, etc. doesn't have any value to you."
He smiled and said, "I'm kidding.  We love you."
PHEW….
YES – the internet gives anyone more options and more competition.  But there is no substitute for experience, dependability and an understanding of what your clients need to set you apart.
Here's to your creative success!
– Tara Reed
In a nutshell, the "Orphan Works" bill is supposed to make it possible for people to use art, images, etc. that have no owner.  An extensive search is supposed to be made.
In reality, it looks like a way to make it easy to legally use the art, pictures and images of others, claim you had no idea it belonged to someone else, and go on your merry way.
It could create more complicated and expensive copyright registration processes and policing.  It could mean a major change in the art licensing industry if this goes through.
I am a far cry from an expert on this legislation.  I do send emails and letters when told, when-where-why-how to support this bill NOT PASSING.  I also like to help spread the word through this blog and social media so artists (and anyone who has ever put a photo on Facebook) are aware of what is happening and what it could mean if it passes.
Please… be aware of things you see regarding Orphan Works legislation.  If you come across petitions, etc.  let me know so I can help spread the word.  This isn't good – well, it's good for Google and some other large companies who want to be able to use whatever they want but not for those of us who make a living with our art.
Here's to your creative success – and the failure of Orphan Works -
Tara Reed
… and how not to have your life consumed by this concern.
I've been licensing my art for 10 years now and I'd like to share a little secret – I'm still not always sure if I'm getting "a good deal".  Royalty rates and the ways companies work can vary by industry, by company and even by the artist a company is working with.  I'm pretty sure Mary Engelbreit gets a better royalty rate than I do…
The way I see it, "A good deal" all depends on who you are and what you want for yourself, your lifestyle and your business.
A good deal for one artist will look like a horrible deal to another.  But there have to be ways to quantify what "a good deal" is.
Attorney Kyle-Beth Hilfer just did a post entitled: Evaluating Art Licenses: How to Tell if You Have a Good Deal. She gives some great advice about what to look at and look for from a legal / contract perspective.
---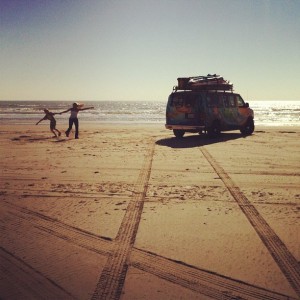 Maria Brophy blogs a lot about lifestyle – her recent post: How Taking an Adventure can grow your Business is a great example of what a "good deal" looks like to them.  A job where they got 2 weeks of vacation a year and were expected to report to a cubicle the rest of the time would be a horrible deal for both Drew and Maria.  But for others – it gives them the structure and consistency they need and they have no desire to go on 5 month adventures and work out of a black box.
---
A friend of mine – Steve Strauss, attorney turned entrepreneur and owner of TheSelfEmployed.com - recently went to Istanbul for a week with his wife.  He was hired to speak and MC for 2 days at an event for entrepreneurs.  In return, he and his wife were able to take an amazing trip!  To me that's a great deal (anyone want to fly me somewhere interesting???) but when I told another friend about it, she cringed and said the flight alone would make it pure torture.
---
Basically – there are parts of each deal that are subjective.  At the same time, it's important that you fully UNDERSTAND any deal you do – in terms of what it will mean to your business financially and from an art copyright standpoint, if nothing else.
Just some food for thought about deals.  Back to your creative work!
– Tara Reed
This is an interesting question and one I think deserves some conversation.
---
Here is the situation that was presented to me:
Here's my dilemma: I get a lot of interest in my work for possible "license" arrangements. I haven't closed any deals because I am thinking as an art director (X years experience commissioning art and negotiating terms). I think about the fees structure outlined in industry books like AIGA. ..and I take into account everything I read, follow, listen online.
Now I'm a licensee wannabee – I have missed out licensing art to several companies in a variety of categories around the world…
I believe I missed out because I must not answer their question correctly.
All of these initial enquiries had something in common: they were were vague about their business and yet got to the point about asking me "how much ".
I google them to find out who they are before asking for more info, territory, term…and would always include something to suggest that I would work with their budget. I would also ask if there was cross-promo op.
Yesterday I have a new email inquiry about exclusive right for x image for (product category).
What triggered me to ask for expert advice is, once again their opening email is sooo vague and I feel again like I'm asking "too many" questions.
Shouldn't they supply info like an introduction to who they are? (and maybe loose contract info) upfront?  That's what I do when I commission art/ design. That's what I get when a publisher/agency contracts my design. Why is "licensing" enquiries so cryptic? Is this too be expected?
I looked for this topic on your website. Maybe you know have a new topic to expand on. Tara, thank you for this.
Much appreciative.
(I left the artist's name out so it can't affect their business)
---
My response:
It sounds like you might be being approached by companies that don't do much licensing.  I've had that – have one at the moment – I keep explaining how it works and he keeps asking… pain in the neck.
My best advice is try to not feel bad about wanting to know who you are doing business with.  You need to understand who they are, where they sell etc to make sure it's a fit for both of you.  Sometimes artists are so eager to get a deal they feel like they should just be thankful – not true.  We are in business and we need to know what will be happening with our art.
That said, some of the fees/rates in the AIGA are higher than I'm seeing in the marketplace right now.  Decide how you want to do business and don't be afraid to walk away from a deal that feels weird or a company who won't tell you any details.  Some companies – especially if they aren't used to licensing – will ask for your rates.  Others will tell you theirs up front.  But you need to have that info before you send art or commit to working with someone -no blind business dates!
---
As artists we need to think like a business in situations like this and not feel like the other person holds all the cards.
You are in the business of creating art.  You get to decide if you license it, sell it, give it away or hoard it in a closet.  Just like you get to pick your friends, you get to pick your clients.  It's a really good idea to know who those clients are before becoming tied to them through a licensing agreement.
Is it always easy when you don't feel like the company is being forthcoming? No.
Is it always a comfortable process? No.
Is it necessary? Absolutely.  Both for your business and all the other artists trying to make a living.
SO… don't be afraid to ask questions so you understand who you are talking to, showing your art to and potentially working with.  You are an artist, you are in business, and you deserve to know.
Here's to your creative, empowered and informed success!
– Tara Reed
P.S.  Looking for more information and confidence when it comes to contracts and negotiating?  Check out How to Understand Art Licensing Contracts by Maria Brophy and myself.  I think EVERY artist exhibiting at SURTEX or the Licensing Expo should have the knowledge or have a copy and artists to the point of discussing terms should too.

I was just reconciling my business mileage for January and decided to check to see if the allowance had changed – and it has!
Starting January 1, 2013, business mileage can be deducted at 56.5¢/mile.
Click here to read the official IRS website announcement.
Here's to your creative success & good business accounting records!
– Tara Reed
You are probably thinking, "Of course I do!" but you might be surprised… sometimes we THINK we know how we spend our time, or how we eat, or how much we exercise or any other number of things… but when we actually take the time to RECORD AND MEASURE them, we are surprised.
The other day someone asked me how much of my time I spend on my art business vs. my information business.  In my head, I thought it was about 70% art / 30% info.  But when I looked at the records I had kept over the past year – it was actually an 80/20 split.  Look at a specific month and those numbers would change – if I was working on an eBook for example it might have been 30% art / 70% info but for the year 2012 it averaged out to 80% art and 20% info.
Do you have any idea how much of your time you spend creating art, marketing your art, getting sidetracked on social media… understanding HOW you spend your time in your business can be a very important tool to growing your business.
I'm very excited to announce a new product – Time Management for Artists.
This isn't an airy-fairy thought provoking eBook that will leave you with great intentions and little action.  This is a time management tool that I have been using for the past three years to hold myself accountable for how I spend my time in my art business.  I will give you some background about why I came to love this system, then I will explain how you can use it to your advantage in your own art business – be it new or established.
When used regularly, this system will tell you what your priorities are and it will let you know if you are on track – or maybe why you aren't as on track as you'd like to be – towards reaching your goals.
This is a way to track how you are spending your time.  This ISN'T a way to decide how to spend your time or prioritize your activities.
(Time Management for Artists is a tool to track time – if what you really want is a way to decide what you should be doing, please check out The Goal Wheel for Artists – also by Tara Reed.  These two systems will work great together!)
Now thru January 31, 2013 (my birthday!) get $5 off Time Management for Artists by using the promo code TIME when you checkout.
Here's to your creative success!
– Tara Reed